Boston is a beautiful young (1-2yrs old) American Pit Bull Terrier, he is neutered, up to date on shots, and heart worm negative. Boston loves to play, he is eager to please, and has a lot of drive. He is good with most dogs but doesn't like to be challenged by them. He is the most friendly and gentle dog you could imagine but as much as he would love to have kids to play with he is just too big to be in a home with them. He also needs to be in a home without cats because he has a prey drive for them. He is good in the house but seems to prefer the the indoors, he sleeps inside at night in a crate and doesn't whine or complain, but he does like to sleep with his stuffed animals.

We started him on weight pulling to burn off some of that energy, he took to it immediately! He LOVES to weight pull, he would also do well to have a weighted back-pack on walks and hiking, he definitely enjoys being a working dog, below are some pictures of him working in a weight pulling harness!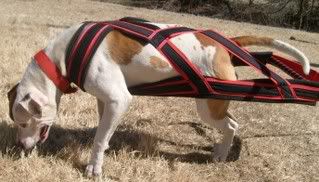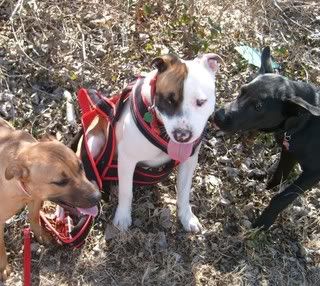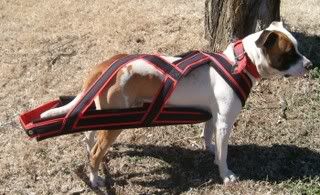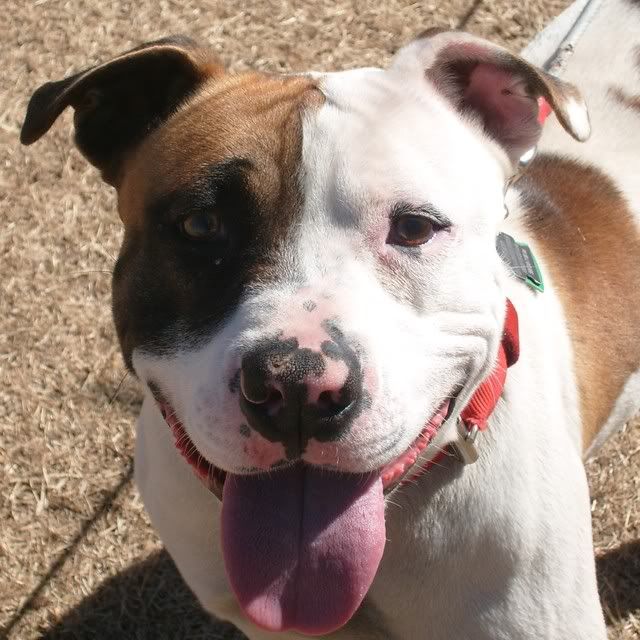 If you are interested in one of our available dogs please send an email to bark_ok@yahoo.com and ask for an application. If you currently have pets please have them up to date on shots and on a heart worm preventative before contacting us, thank you!